Our ancient farmhouse is located North of Modena, near the city centre, in the first suburban area outside the city, submerged in the green and in the tranquility of Modena's countryside.  We're at a few hundreds of meters from Modena's west bypass, with which it is easy to reach both the Modena Nord motorway tolbooth to take the A1 and the Campogalliano tollbooth to take the A22. Geographic coordinates: 44.666972, 10.946589
"Le Noci di Feo" R&B opened its doors in march 2017 thanks to the Garuti family idea to start this hospitality project inside its historical mansion. This is, in fact, the house where the family lived since 1939, initially rented, then becoming the owners of the mansion and the surrounding land in 1980.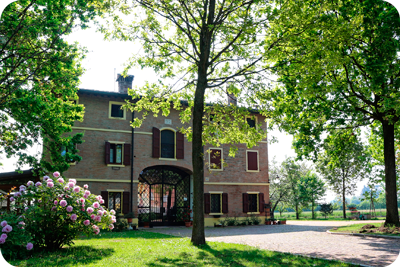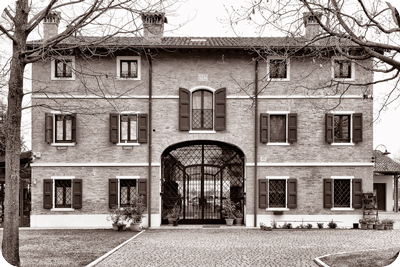 The house, in 1912, was the service house of the land owned by the landowner of Jewish origin, Mr. Sacerdoti. It was essentially the base for the cultivation of the surrounding land. At the center of the house the classic portico, used as a dwelling of agricultural equipment. On the right was the farmer's house and on the left the stables and the barn.

With the opening of this R&B business, the Garuti family intends to propose to its guests the warm emilian and modenese hospitality, made of a strong bond with the territory and the old traditions, trying to share and to give a taste of the countless excellences the land offers. The project is also the realization of a dream: that of being able to start a business and reappropriating of dimensions that the modern life often does not allow to fully live.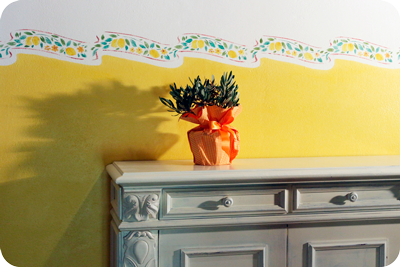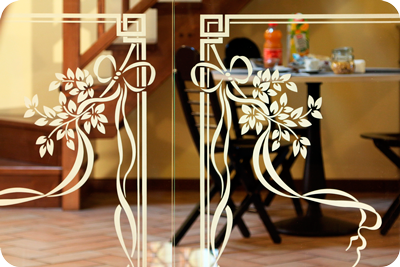 Our rooms take their names from typical flowers of our area: Gerani Room, Viole Room, Tulipani room, Ortensie room, Girasoli room. All of them have a large salon in common where guests can have breakfast and a room at the centre of the mansion to relax. For special needs, a separated apartment is available in the area near the mansion.
Paolo Garuti and his nice family are happy to welcome you in their R&B "Le Noci di Feo". Kindness, availability, services and the possibility to be in contact with the reality and nature of the place. These are only some of the values you'll encounter here.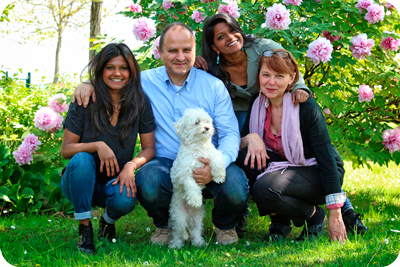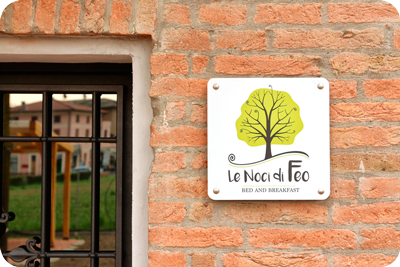 Our R&B offers also wide spaces and services available for our guests. Some examples: Relax corner, courtyard area with video surveillance, internal parking, organization of tours in the main productive realities of our territory, restaurant booking service and more…