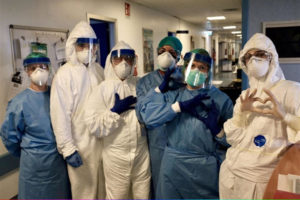 Modena, 30th of March 2020
We open our doors to DOCTORS AND NURSES …
We have just decided to make our facility available free of charge to medical and nursing staff who need to stay in Modena in the coming weeks to deal with the emergency that is hitting our city and region.
With this we want to make our small contribution to alleviate this huge tragedy that is scourging our country, even now we want to give our solidarity.
You can contact us at our usual numbers / mail.
LeNocidiFeo.com
R&B Le Noci di Feo
Strada Albareto 422
41122 Modena
www.lenocidifeo.com
mob +39 349 2100540